Help for First Time Buyers
Many people don't realize there's lots of help out there from the government for first time Buyers. Programs include: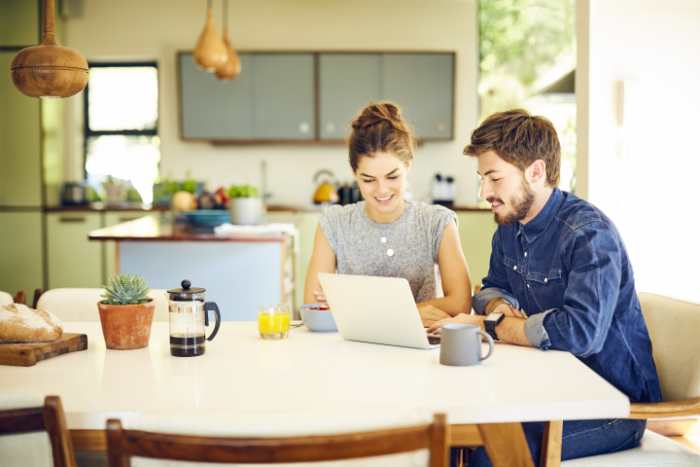 Costs involved with Buying
Don't forget to put money aside to pay for Buying Costs:
Ontario charges land transfer tax Toronto has an extra Land Transfer Tax. You can find so fill in the correct location using the following Land Transfer Tax calculator.
2) Lawyer Fees
Your lawyer will charge a flat fee for their services to ensure a smooth closing. The title search on the property will happen before closing which will determine if there are liens against the property. This is done by the Title Search date found on your offer (usually 5 business days prior to closing).
3) Disbursements
Your lawyer will also charge you for disbursements, which includes payments owed to the seller for property tax and water bills paid in advance by the seller. You'll also see other fees such as mortgage registration.
4) HST on New Builds
Resale properties do not pay HST at this time but new builds do pay HST. Be sure to investigate HST rebates before buying a new home.
Testimonials
" Tammy went above and beyond to help us find our first home! Any time we wanted to look at a house she always made it happen! In the end we found the perfect home and it's all thanks to Tammy! "
- Bailee, St. Catharines
" Tammy, thank you for your patience and  thank you for taking the time to understand who we are and what we were looking for. You have listened to our future plans of purchasing a rental unit that would eventually become our retirement place. You went above and beyond to show us great options and made sure that our best interest was represented. Being new to St.Catherines, you helped us even after we purchased our condo and it made us feel welcome even more. We are so glad we met you and got to work with you. Thank you "
- Petra, Toronto
" Need a great, honest, loyal, go the extra mile agent. Here she is. Tammy's dedication to her clients is the best. She worked effortless when I needed her to sell my condo. Highly recommend her. Bravo Tammy!!!!! "
- Sari, Toronto
" Tammy proved to be the perfect resource for us when we decided to purchase a house in the Niagara region for our Daughter and friends to live in while attending school. Coordinating viewings of different properties that fit our needs saved us from a prolonged search and limited travel as well. When we were ready to make a deal Tammy did an outstanding job following up with every detail involved and making the transaction as smooth as it could be. Tammy expertly dealt with inspectors, repairmen, the listing agent and the vendors on our behalf keeping us well informed of every step. Thanks to Tammy our Daughter and her roommates are loving their new place. "
- Dave and Marney, Hamilton
" As a first-time home buyer, I really appreciated the time Tammy spent with me – familiarizing me with the market, the homes and the home buying process in general. Tammy was so knowledgeable on the homes and neighbourhoods in the Niagara Region. It saved me countless hours of searching for the information myself. Her calm and collected approach put me at ease immediately. Tammy was always available for questions and very flexible with scheduling tours. I knew I was in capable hands and would, in time, find the home for me. Sure enough, I did with Tammy's expertise. I would highly recommend Tammy Locke for all your buying and selling real estate needs. "
- Brandon, Fort Erie
Previous
Next